What You Can Do to Help Celebrate 40 years?
Your donation to Hospice of Stanly & the Uwharrie, large or small, makes possible our continuing commitment to terminally ill patients and their families. No one is turned away from Hospice of Stanly & the Uwharrie due to a lack of income or insurance. As a nonprofit organization, we depend on your gifts to make this possible.
Tax-deductible charitable donations pay for services not covered by Medicare or insurance. We are grateful for the generous contributions we receive from individuals, corporations, community and church groups, foundations, bequests and memorials.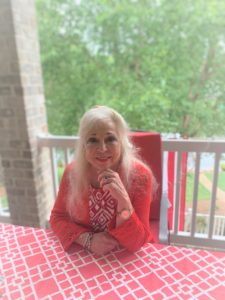 Becki's story:
My mother, Hazel Rushing, was a beautiful lady – both inside and out. She had a heart of gold and was quite well-known for cooking meals for people in our community. She was also known as the flower lady for her green thumb and lush flower beds. Some of her plants are now on my front porch and in my yard.
When she got sick, my siblings and I didn't hesitate to call Hospice of Stanly & the Uwharrie. This organization had taken such great care of Daddy that we knew we wanted that same level of care for Mother. She wasn't in Hospice care for long, only about 6 weeks, but they were able to honor her wish to stay at home. Hospice made that happen for her.
The compassion of the Hospice team didn't end after Mother died. They offered bereavement care and that has been so helpful to me.
In short, being a caregiver is hard and stressful, but it's meaningful work. I'm so glad that Hospice of Stanly & the Uwharrie were there to partner with us at such an important time.
— Becki Rice
Want Another Way To Donate?
When you shop at AmazonSmile, Amazon donates 0.5% of the purchase price to Hospice Of Stanly County Inc. Bookmark the link http://smile.amazon.com/ch/56-1312621 and support us every time you shop.
Thank you for your support!