Grief Support
Your grief process is very personal and our programs help family members grieve and adjust to a loss. Hospice of Stanly & the Uwharrie offers grief support to all family members for 13 months following the death of a patient.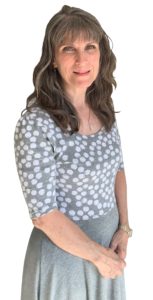 Grief is a normal response of emotions, thoughts and behaviors that follow the loss of someone or something important to you. There is no wrong way to grieve.
Grief is a natural part of life, an individual experience, and there is no time limit. Don't let people tell you how you're supposed to feel. Sometimes you may feel numb, but once the shock wears off, you may find yourself experiencing many emotions at once, almost like you're "going crazy".
Finding comfort and support can include the following services:
Individualized grief counseling – in your home, or at Hospice of Stanly & the Uwharrie
Mailings to aid in the healing process
An annual Angel Tree Lighting and Hope Blooms path event
Group support services
Counseling for all ages (children, teens, and adults)
Hospice of Stanly & the Uwharrie's bereavement support to families begins with the first patient encounter. Our team members become extended members of our patient's family early on. This enables us to be a stronger support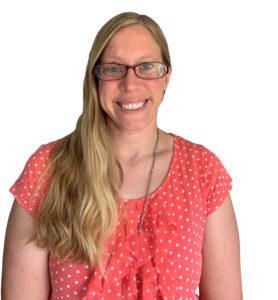 system for the family as the illness progresses. Our patients are comforted in knowing we will be there to care for their families as they transition to life after loss.
We are recognized as the primary community resource on grief counseling and bereavement by offering community support groups, grief camps for children and teens, and individual counseling sessions after a death.
Support Groups
Bereavement support groups offer participants a safe, caring environment where they can work toward healthful healing. Community groups are offered free of charge to anyone in our area who has experienced the loss of a loved one.
Support groups meet monthly throughout the year, including groups for women who have experienced a loss, as well as men who have experienced a loss.
Also offering closed grief groups for teens/tweens; Healing Grief series, suicide support group, and COVID-19 support group. Please contact the Bereavement office for more information at 704.983.4216.
Joining in a support group can help you understand–and process your grief–in a supportive environment after your loved one has died. These programs can connect you with others experiencing similar losses. Through this shared experience, you will feel more connected and reassured that your experiences of grief are to be "expected".  After attending our support groups, many clients find a renewed sense of meaning and purpose. 
One of our support group participants confirmed this by saying, "Being able to share my grief with others has given me hope that my life will get better."
Community Bereavement Support
Bereavement services are free and open to the community, not limited to hospice-related death. 
individual counseling sessions
support groups
special events
long term care facility memorial services
Camp Forget-Me-Not
Camp Forget-Me-Not is a free bereavement day camp for children ages 6-17 and their families, including at least one parent/guardian who have experienced a death. Children do not need to have had a loved one served by Hospice of Stanly in order to participate in Camp Forget-Me-Not.
The camp experience is designed to assist children in coping with death and loss while enjoying a variety of recreational activities. In addition to the exciting activities at camp, children have the opportunity to share their feelings through art, music, crafts and group discussions.
Hospice grief counselors work with parents/guardians to provide a safe environment for the expression of feelings and help the children learn to move forward despite their loss. The goal of camp is to assist children and their families in learning better ways to cope with the loss of a loved one.
Camp Forget-Me-Not is held in April or May each year.
For additional information about how Hospice of Stanly & the Uwharrie can provide grief support please contact: Michaele Conners or Janna Spurr at 704-983-4216, ext 112 or 133. 
[CP_CALCULATED_FIELDS id="18″]